and today my PL2 year begins, as i start my pulmonary elective. PL2 stands for 'pediatrics level 2'. really, it means going from this: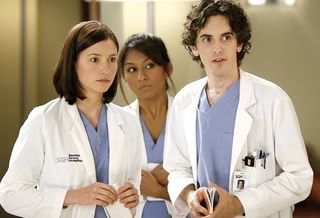 (crisp, new, and terrified)
to this:


(grumpy, rumpled, and blasé)
except not really. i think i'll save the blasé-ness for PL3. this year is going to be the year of learning — both about pediatrics and about how to stay upbeat and lead a team (or myself) to VICTORY. no wonder i had a dream last night about cheerleading tryouts (in which i actually missed the tryouts because i was busy, and then was very sad about my lack of focus).
and speaking of focus (which this post sorely lacks) — i am happy to report that i already did some reading today. i toyed with running before work and reading afterwards, but i think the other way around works better. i like the quiet chill-time in the AM and have never really enjoyed hitting the gym upon awakening. anyway, yeah.
——————————————————————————————
6.30.08
workout: 4 mile easy-paced run which felt oddly hard (9:13/mi, 0.5% incline) and 25 minutes of upper-body weights (2 sets each pushups, lat pull-downs, bicep curls, tricep push-downs, rows, chest flies, and lateral/front raises)
reading: 35 minutes — part of a long asthma review paper and an article on neonatal hypoglycemia and brain damage from this month's pediatrics
cooking masterpiece: salmon burgers loosely based on this recipe. i used less salmon though and more cucumber/tomato mixture to make sort of a side salad. it was good, but our house smells like salmon now. i am airing it out though this morning.